TRAMPA's amazing range of Electric Mountainboards has taken the world by storm!
Expertly designed to raise all the bars in electric-off-road-riding, every part has been precision made to fit perfectly & purposely together - creating boards that'll fly across any & all terrains with ease.
Insane range meets mind-blowing performance
TRAMPA's E-Mountainboards can be packed out with over 40km range & can reach speeds well over 70km/h – these boards won't just get you there, they'll get you there fast.

Through application alone, these boards are bound to take a beating
The confidence that all components are made to last is imperative. With only the best quality design & materials used, you can be sure TRAMPA components can be pushed to their limits and still roll away the other side.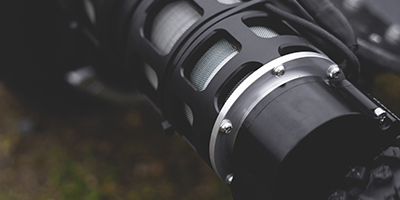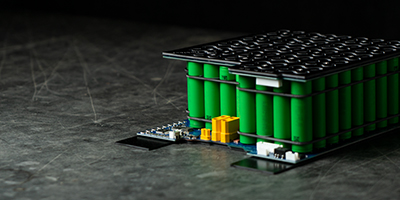 TRAMPA's Electric boards can come fitted with 18650 or 21700 Battery packs, either with (UK customers only), or without cells. Or leave the box empty and fit your choice of Li-Po cells - visit our recommended batteries page here.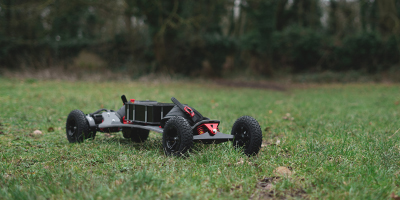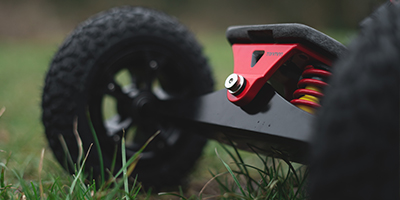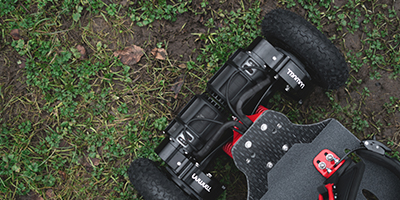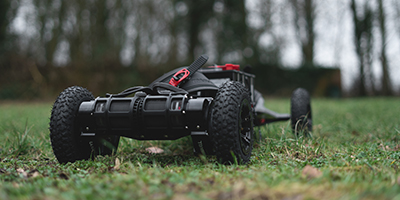 CUSTOM or FULLY LOADED
All of TRAMPA's Mountainboards can be bought as a custom kit – giving you a ton of choices for your own bespoke board, including colour-ways, wheels, bindings, decks & more - as well as leaving most of the assembly down to you (which is reflected in the price).
Or Mountainboards can be purchased FULLY LOADED. Fully Loaded Boards come fully assembled, with ALL the trims included, such as The WAND remote control, the DUAL 12s ULTRA POWER 15Amp Li-Po charger or the 12Amp Li-Ion charger, Luxury Bags, Muk Off Bags, Battery Box covers & more!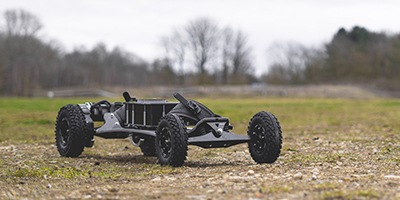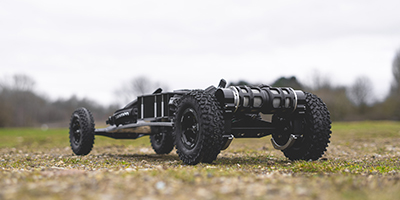 TRAMPA offers 3 different models of Electric Mountainboard, each with varying performances & ideal applications:

The PRO BELT DRIVE Mountain Board is likened to a Motor-Enduro bike – favouring eye-watering top speeds over acceleration. With Twin 160Kv Motors, these boards are designed for long-distance, high-speed cruising.

The SPUR GEAR DRIVE Mountainboard was designed to perform more like a Motorcross bike - favouring insane acceleration over overall top speed. With Twin 185Kv Motors, these boards are perfect for track racing & jumps.

OPEN BELT DRIVE Mountainboards are INSANELY customisable – able to fit almost any pulley or wheel TRAMPA has to offer, the possible applications for these boards are endless - from a street-tearing machine with 83mm STICKIES wheels, to a board with spur gear-like-performance & 9" Mudpluggers!
PRO BELT & SPUR GEAR DRIVE MOUNTAINBOARDS use specially designed components for optimum strength & performance;

With the drive-trains sealed inside super-strong T6 Aluminium Tubs (heat-treated & CNC'd from solid blocks), all the moving parts are safe from the elements, as well as knocks, bumps & debris that come naturally with off-road riding.
Built around TRAMPA's famously Un-Breakable Electric Deck range that now incorporates the specially created TRAMPA WINGS as standard, the WINGS add a very comfirtable W-shaped concave under the riders foot whislt at the same time increase the deck width from 9 to 10 Inches & more than anything for neatly running power cables from the MONSTER Box in the center of the deck, under the riders foot, from the batteries in the box to the motors at the rear. 
The MONSTER BOX sits between the rider's feet on the top side of the deck. Some say its a little ugly being top side mounted but its the only solution if you want performance from your board when riding off road. Placing the cells in the center on the top side evenly distributes the weight of the batteries without sacrificing any 'pop' or performance from the deck. MONSTER BOXES now come in 2 sizes, CLASSIC which will fit upto 2x 22Ah Li-Po cells or the latest Cell pack from TRAMPA and still be able to house two of the latetest greates VESC 6 Devices.

TRUCKS
Any of TRAMPA's Preceion Spring Trucks will fit INFINITY, VERTIGO (16 Inch wide) or SAVAGE (16.5 Inch Wide & Re-Enforced) Spring Trucks & its now also possible to install the super wide 17 Inch TRAMPA-IR Double Kingpinned Skate Style Trucks
Spring Trucks have been CNC'd to work in perfect harmony with the CONICAL CLAMP TRUCK ADAPTOR - ensuring accurate, sturdy & strong MOTOR MOUNT attachment. INFINITY trucks have 12mm Solid Steel Axles, and a robust design. VERTIGO Trucks use 12mm Hollow Steel Axles and a lightweight design.
The OPEN BELT DRIVE (OBD) Electric Mountainboard is the latest drive system to be introduced to TRAMPA's amazing product range.
Replacing the outgoing Original URBAN Mountainboard BELT DRIVE System, (which was kind of a universal part, & a bit of a one size fits all), the precision made Open Belt Drive Motor Mount is 'CNC'd from a solid block of Premium Heat-Treated T6 Aluminum' & uses a simple but very strong slide on into position Truck connector with Integrated Motor Mount Clamp.
We recommend you service your board every three rides, or after any particularly tough ride. Check the hardware is tight, the belts aren't worn, & for any damage, particularly to the motor mounts/trucks. Reapply grease to the gears & ensure the tub is free from any dust/dirt. Servicing your board is important for keeping it running smoothly, as well as for your safety when riding.
Once your board arrives you just need to fit your cells and you're ready to roll!